Rambutan
Rambutan (Nephelium lappaceum) is a fruit native to Southeast Asia. Rambutan got its name from the Indonesia word for hair because the golf-ball-sized fruit has a hairy red and green shell. Its unmistakable appearance is often compared to that of a sea urchin. The fruit is related to the lychee and longan fruits and has a similar appearance when peeled. Its translucent white flesh has a sweet yet creamy taste and contains a seed in its middle. Rambutan is very nutritious and may offer health benefits ranging from weight loss and better digestion to increased resistance to infections.
The following nutrition information is provided by the USDA for 1 cup (150g) of canned rambutan, packed in syrup, and drained.
Calories: 123
Fat: 0.3g
Sodium: 16.5mg
Carbohydrates: 31.3g
Fiber: 1.4g
Sugars: (not specified)
Protein: 1g
Rambutan is rich in fiber, vitamin C, and copper and contains smaller amounts of other nutrients. Its peel and seed are also full of nutrients but are generally considered inedible. Rambutan is a good source of soluble and insoluble fiber, which can prevent constipation and improve symptoms of certain gut disorders. Rambutan is low in calories, yet rich in water and fiber. This combination may prevent overeating and keep you feeling fuller for longer – both of which can lead to weight loss over time. Various compounds found in the rambutan flesh and peel may strengthen your immune system and help fight infection.
You ought to remove the skin before eating it. To do so, slice the middle of the outer skin with a knife, then squeeze from the opposite sides from the cut. The white fruit should pop free. The sweet, translucent flesh contains a large seed in the middle, which is generally considered inedible. The seed can either be removed with a knife or spat out after eating the flesh. The flesh can add a sweet flavor to a variety of recipes, ranging from salads and curries to puddings and ice creams. The flesh of the rambutan fruit is safe to eat. However, its peel and seeds may be toxic when eaten raw or in very large amounts.
The pericarp or fruit walls are used medicinally in Java as they are high in tannin and saponin. In Malaysia, the roots were used to treat fever and the leaves for poulticing. The bark was applied as an astringent for tongue diseases.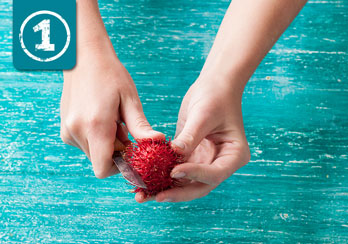 Step 1
Cut through the skin of the rambutan right round the fruit.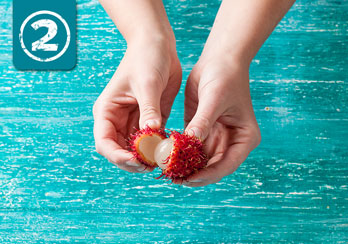 Step 2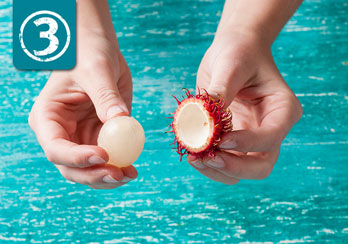 Step 3
The Farm
The Packaging
FOB Price
Whatsapp/Call us
Minimum Order Quantity by Sea
20ft/40ft reefer container
Minimum Order Quantity by Air
2 MT
Supply Ability
More than 500 tons per month
Type
Tropical fruit
Style
Fresh
Cultivation Type
Conventional
Weight
20-30 gram per piece. Customized size are welcome
Grade
A
Maturity
70-80% or Negotiable
Color
Bright red skin with green hair; white flesh
Taste
Sweet
Shape
Ovate
Scientific Name
Nephelium Lappaceum L.
Seasonality
All year supply
Peak Season
November to February
Low Season
March to October
Storage Life
2 to 3 weeks
Reefer Container Storage Temperature
0-15°C. Optimum carrying temperature 8°C to 15°C, according to buyer requirement
Optimum Humidity
90%-95%, according to buyer requirement
Ventilation Setting for Containers
25 m³/hr, according to buyer requirement
Modified / Controlled Atmosphere
7%-12% CO2; 3%-5% O2
Place of Origin
Indonesia
Payment Terms

Cash in Advance 100%
T/T 50% Down Payment & 50% after loading in Container
T/T 50% Down Payment & 50% after copy Bill of Lading
100% L/C At Sight
Negotiable

Shipping Terms
Packaging Detail
Packing with corrugated cardboard box. 2-12 kg/carton, according to buyer requirement
Processing Time
2 to 3 weeks (for the first order)
Port Loading

Port of Tanjung Priok, Jakarta
Soekarno-Hatta International Airport, Banten

Documents

Original Bill of Lading/Airway Bill
Commercial Invoice & Packing List
Phytosanitary Certificate
Certificate of Origin Form D
After the seller and buyer agree with T&C above then signing a contract
The seller will prepare the product, and then booking the container and manage the shipment schedule, and also inform the buyer of the schedule of loading in the preferred ship port, and the Estimated Time of Arrival (ETA) in the destination port
The seller sends all documents to the buyer by email, after receiving all documents than the buyer pay the rest of payment
Eco Friendly
All of our products that we use are Eco Friendly and good for the environment.
High Quality Production
Our commitment to the quality leads us to take care of every step throughout the production and marketing process.
Maintained
All of our products that we use are Eco Friendly and good for the environment.
Good Agricultural Practices
Collection of principles to apply for on-farm production and post-production processes, resulting in safe and healthy food and non-food agriculture products, while taking into account economic, social and environmental sustainability.
Pesticide Free
Grown and produced without chemicals.
Clean & Tidy
All of our products that we use are Eco Friendly and good for the environment.
Indonesia is one of the tropical countries which have the greatest level of biodiversity

Native Indonesian tropical fruit is fairly a lot

Indonesia has long been known as the country that produces abundant delicious fruits

The climate and the supporting temperature make numerous types of fruit grow with a fresher taste

Indonesia lies between the equator line which then makes this country becoming "tropical country" that has only 2 seasons, raining season, and dry season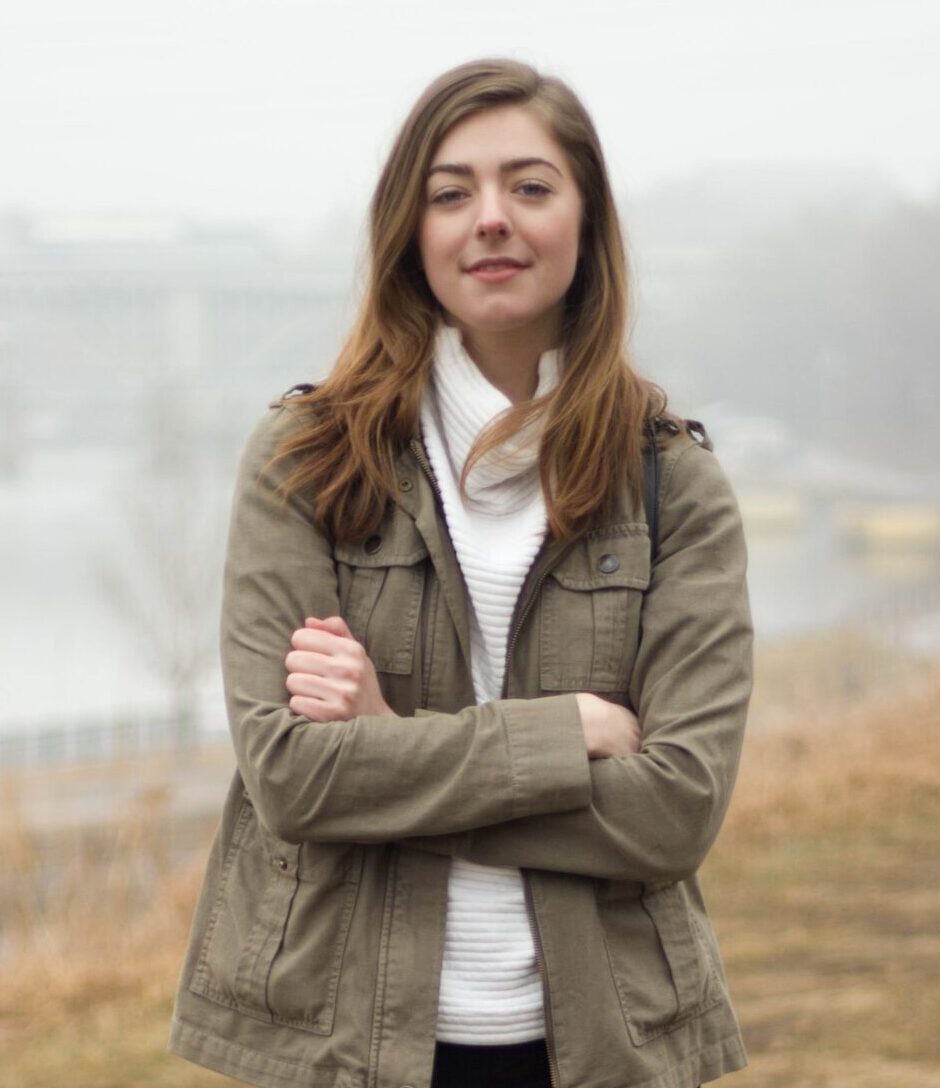 PT. Global Fajar Indonesia is an excellent company with outstanding customer service! I am very pleased with everything about this company. Honor and integrity runs deep in this company.
Rhoda W. Brown
United States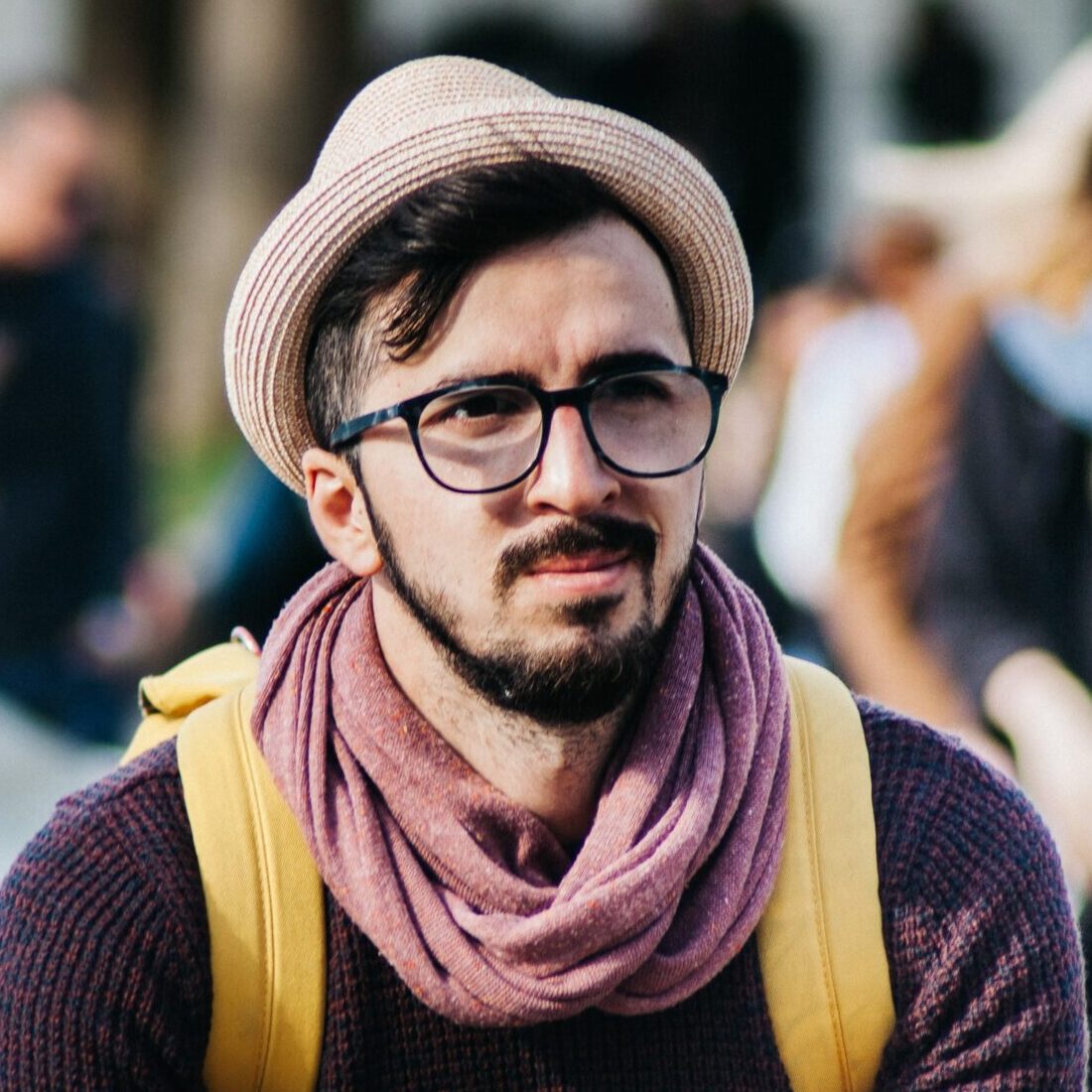 This is an amazing company. They ship fast, the fruits are high quality, they give detailed instructions and educate on the fruit and most importantly, their customer service is prompt and courteous. You have a life long customer.
Aize van Meijeren
Netherlands
Monthly Newsletter
Keep up to date with PT. Global Fajar Indonesia by signing up for our email newsletter. You will be the first to know about the latest arrivals, news, and promotions.