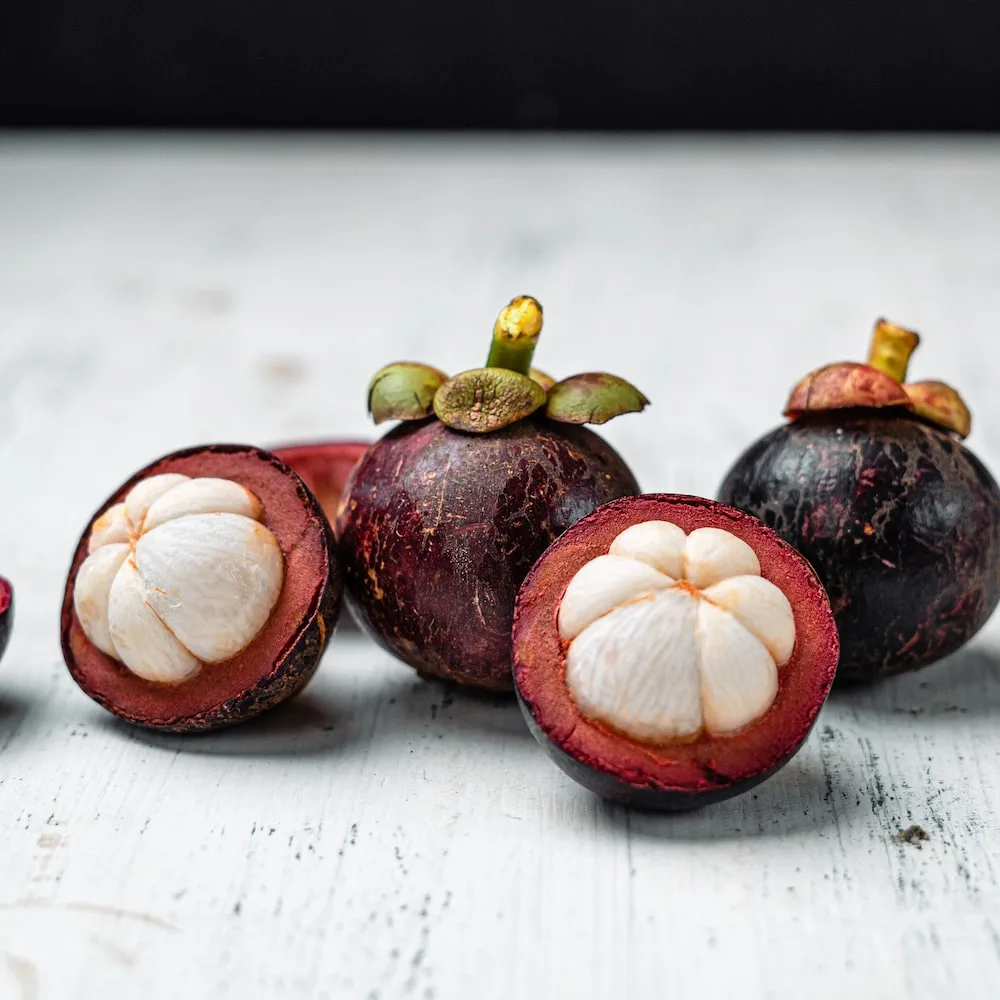 Mangosteen, scientifically known as Garcinia mangostana, is a tropical fruit native to Southeast Asia. With its luscious, juicy flesh and unique flavor profile, it has gained popularity as a prized fruit in many parts of the world. While most people are familiar with the delicious fruit, not many are aware of the secrets hidden within its seeds. In this comprehensive guide, we will explore the wonders of mangosteen seeds and provide you with all the information you need to successfully cultivate them.
The History and Significance of Mangosteen Cultivation
Mangosteen cultivation has a rich history that dates back centuries. It is believed to have originated in the Sunda Islands of Indonesia and quickly spread throughout the region. The fruit's exquisite taste and medicinal properties made it highly sought after by traders and explorers. Mangosteen trees were considered so valuable that they were often used as currency in barter systems.
Today, mangosteen cultivation plays a significant role in the economic development of several countries, including Thailand, Malaysia, and Indonesia. The fruit is not only a source of income for farmers but also a symbol of cultural heritage. Its cultivation provides employment opportunities and contributes to the preservation of traditional farming practices.
Understanding Mangosteen Seeds and Their Characteristics
Mangosteen seeds are small, oval-shaped, and surrounded by a thick, fleshy aril. The aril is the edible part that we commonly enjoy as the fruit, while the seed lies within. Each fruit contains multiple seeds, usually ranging from 1 to 5.
When selecting mangosteen seeds for cultivation, it is essential to choose ones that are fresh and viable. Fresh seeds have a higher chance of germination compared to older ones. Look for seeds that are plump, firm, and free from any signs of damage or decay. Additionally, it is advisable to obtain seeds from a reliable source, such as a reputable nursery or a trusted supplier.
Selecting the Right Mangosteen Seeds for Cultivation
Choosing the right mangosteen seeds is crucial for successful cultivation. As mentioned earlier, fresh and viable seeds are a prerequisite. However, it is also essential to consider the variety of mangosteen you wish to grow. There are different cultivars available, each with its unique characteristics, such as fruit size, flavor, and tree size.
Before purchasing seeds, research the different varieties and select the one that aligns with your preferences and growing conditions. Some popular varieties include "Purple Mangosteen," "Yellow Mangosteen," and "Red Mangosteen." Each variety has its distinct flavor profile, so choose accordingly based on your taste preferences.
Preparing the Soil and Environment for Mangosteen Seed Planting
Mangosteen trees thrive in a tropical climate, requiring specific soil conditions and environmental factors for optimal growth. Before planting mangosteen seeds, it is crucial to prepare the soil and create a suitable environment for their development.
Mangosteen trees prefer well-draining soils with a pH range of 5.5 to 6.5. The soil should be rich in organic matter and have good moisture retention capabilities. Prior to planting, amend the soil with compost or well-rotted manure to enhance its fertility. It is also advisable to conduct a soil test to determine the nutrient levels and adjust them accordingly.
In terms of environmental conditions, mangosteen trees require plenty of sunlight, preferably six to eight hours a day. They also thrive in areas with high humidity, ranging from 70% to 90%. If you live in a region with a drier climate, consider installing a misting system or utilizing other methods to increase humidity levels.
The Process of Planting Mangosteen Seeds
Planting mangosteen seeds can be a rewarding experience, but it requires careful attention to detail. Here is a step-by-step guide to help you successfully plant your mangosteen seeds:
Soak the seeds in water for 24 hours to soften the outer shell and promote germination.

Fill a nursery pot or seed tray with a well-draining potting mix.

Plant the seeds about 1 inch deep, leaving enough space between each seed for proper growth.

Water the seeds thoroughly and place the pot in a warm, bright location.

Keep the soil consistently moist but not waterlogged.

Germination typically takes around two to four weeks. Once the seedlings have developed a few sets of leaves, they can be transplanted into larger pots or directly into the ground.
Caring for Mangosteen Seedlings and Promoting Healthy Growth
As your mangosteen seedlings grow, it is crucial to provide them with the care they need to thrive. Here are some essential tips for promoting healthy growth:
Watering: Mangosteen trees require regular watering, especially during dry spells. Ensure that the soil remains consistently moist but not waterlogged. Mulching around the base of the tree can help retain moisture and suppress weeds.
Fertilization: Mangosteen trees benefit from regular fertilization to ensure optimal growth and fruit production. Use a balanced fertilizer with a ratio of 14-14-14 or 15-15-15 and apply it every three months during the growing season.
Pruning: Prune your mangosteen tree to maintain its shape, remove dead or diseased branches, and promote better airflow and sunlight penetration. Pruning should be done during the dormant season to minimize stress on the tree.
Pest and Disease Management: Mangosteen trees are susceptible to certain pests and diseases, including aphids, scales, and fungal infections. Regularly inspect your tree for any signs of infestation or disease and take appropriate measures to control and prevent them.
By following these care guidelines, you can ensure that your mangosteen seedlings grow into healthy, productive trees.
Common Issues and Troubleshooting in Mangosteen Seed Cultivation
While mangosteen cultivation can be rewarding, it is not without its challenges. Here are some common issues you may encounter and ways to troubleshoot them:
Poor Germination: If your seeds fail to germinate, it could be due to several factors such as old or non-viable seeds, improper planting depth, or inadequate moisture. Ensure that you are using fresh seeds, planting them at the correct depth, and providing adequate moisture.
Yellowing Leaves: Yellowing leaves can indicate nutrient deficiencies or overwatering. Conduct a soil test to determine the nutrient levels and adjust the fertilizer accordingly. If overwatering is the issue, reduce the frequency of watering and improve soil drainage.
Fruit Drop: Premature fruit drop can occur due to factors such as inadequate pollination, extreme temperatures, or lack of nutrients. Ensure that your tree receives proper pollination by attracting pollinators or hand-pollinating. Monitor temperature fluctuations and protect your tree during extreme weather conditions. Regularly fertilize your tree to provide the necessary nutrients for fruit development.
By addressing these issues promptly and taking appropriate action, you can overcome obstacles and ensure successful mangosteen seed cultivation.
Harvesting and Using Mangosteen Fruits from Cultivated Seeds
The reward of your hard work and patience comes in the form of ripe, delicious mangosteen fruits. Harvesting mangosteen fruits requires careful timing and observation. The fruits are ready to be harvested when the outer skin turns deep purple or reddish-purple and feels firm to the touch. Gently twist the fruit to detach it from the stem, being careful not to damage the delicate skin.
Once harvested, mangosteen fruits can be enjoyed fresh or used in various culinary creations. The sweet, tangy flesh is perfect for eating as is or adding to fruit salads, smoothies, and desserts. Mangosteen is also a popular ingredient in traditional medicines and herbal remedies due to its potential health benefits.
Conclusion: The Rewards of Successful Mangosteen Seed Cultivation
In conclusion, cultivating mangosteen seeds is a rewarding endeavor that allows you to unlock the secrets hidden within this tropical fruit. From selecting the right seeds to caring for seedlings, overcoming challenges, and enjoying the bountiful harvest, every step in the process is filled with excitement and satisfaction. With the knowledge and guidance provided in this comprehensive guide, you are well-equipped to embark on your journey of successful mangosteen seed cultivation. So, roll up your sleeves, get your hands dirty, and experience the joy of growing your own mangosteen trees.
Note: To learn more about the intricacies of cultivating mangosteen seeds, including specific varieties, soil requirements, and pest management, consult local agricultural extension services or horticultural experts for region-specific advice.
CTA: If you're ready to embark on the journey of mangosteen seed cultivation, start by sourcing fresh and viable seeds from a trusted supplier. Research the different varieties available and select the one that suits your preferences and growing conditions. Prepare the soil and create an environment conducive to mangosteen growth. Plant the seeds with care, provide regular care and attention to the seedlings, and overcome any challenges that arise. Soon, you'll be rewarded with bountiful harvests of delicious mangosteen fruits. Happy cultivating!
Share This Story, Choose Your Platform!