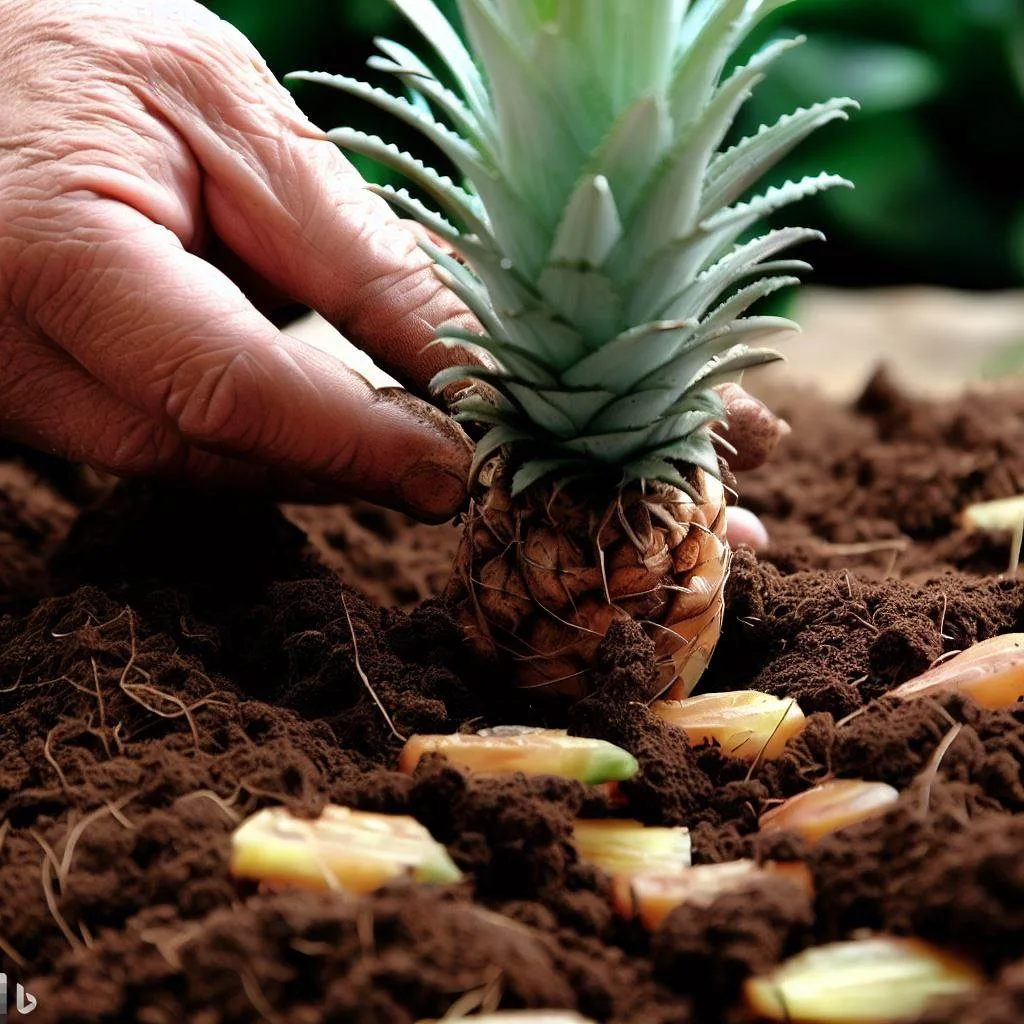 Pineapples are not only delicious and refreshing fruits, but they can also be grown right in your own backyard. While most people are familiar with propagating pineapples through the use of their leafy tops, planting pineapple seeds is another viable option. In this beginner's guide, we will explore the process of planting pineapple seeds and provide you with all the information you need to successfully grow your own pineapple plants.
Understanding Pineapple Seeds
Pineapple seeds are small, black, and found in the flesh of the fruit. Unlike other fruits, pineapple seeds are not typically used for propagation due to their slower growth rate and longer maturation period. However, if you have the patience and dedication, growing pineapples from seeds can be a rewarding experience.
The seeds of a pineapple contain all the genetic information needed to develop into a full-grown plant. They require specific conditions to germinate and grow, which we will discuss in detail later. It's important to note that not all pineapple seeds are viable, so it's crucial to choose the right ones for successful germination.
Benefits of Planting Pineapple from Seeds
While planting pineapple seeds may require more time and effort compared to using the leafy tops, there are several benefits to growing pineapples from seeds. One of the main advantages is the opportunity to experiment with different pineapple varieties. By planting seeds, you have a chance to grow unique and rare pineapple cultivars that may not be easily available in stores.
Furthermore, growing pineapples from seeds allows you to have a deeper understanding of the plant's life cycle and the intricate process of seed germination. It can be a fascinating and educational experience, especially for gardening enthusiasts or those seeking a new gardening challenge.
Choosing the Right Pineapple Seeds
When it comes to choosing pineapple seeds, it's important to select ripe and healthy fruits. Look for pineapples with vibrant green leaves, firm flesh, and a sweet aroma. Avoid fruits with soft spots, mold, or signs of decay, as these may indicate poor seed quality.
Once you have obtained a ripe pineapple, carefully cut it open and remove the seeds from the flesh. Rinse the seeds to remove any excess pulp or juice, as this can inhibit germination. It's important to note that not all seeds will be viable, so it's a good idea to collect a larger quantity to increase your chances of success.
Preparing the Soil for Planting Pineapple Seeds
Before planting your pineapple seeds, it's essential to prepare the soil properly. Pineapples prefer well-draining soil with a slightly acidic pH level between 4.5 and 6.5. You can achieve this by adding organic matter such as compost or well-rotted manure to the soil.
It's also important to ensure that the soil is loose and aerated to promote healthy root growth. Remove any weeds or rocks from the planting area and break up any clumps of soil. This will provide the pineapple seeds with a favorable environment for germination and growth.
Planting Pineapple Seeds
To plant pineapple seeds, fill a seed tray or small pots with the prepared soil mixture. Make sure the containers have drainage holes to prevent waterlogging. Moisten the soil before sowing the seeds to provide the necessary moisture for germination.
Place the pineapple seeds on the soil surface, spacing them evenly apart. Gently press them into the soil, ensuring they are not buried too deeply. Cover the seeds with a thin layer of soil and lightly water the tray or pots to settle the soil.
Keep the containers in a warm location with temperatures around 70 to 80°F (21 to 27°C). It's important to provide consistent moisture to the seeds without overwatering. Avoid letting the soil dry out completely or become waterlogged, as both can hinder germination.
Caring for Pineapple Seedlings
Once the pineapple seeds have germinated, it's time to care for the seedlings. Keep the young plants in a warm and sunny location, ideally with 6 to 8 hours of direct sunlight per day. If growing indoors, consider using artificial grow lights to supplement natural light.
Water the seedlings regularly, ensuring the soil remains consistently moist but not saturated. As the plants grow, it's important to provide support for their upright growth. You can use stakes or small trellises to prevent the plants from toppling over.
Additionally, fertilize the pineapple seedlings every few weeks with a balanced fertilizer to provide them with essential nutrients. Follow the instructions on the fertilizer packaging for proper application rates.
Common Problems and How to Solve Them
Like any plant, pineapple seedlings can face certain issues that may hinder their growth. One common problem is the occurrence of pests such as aphids or mealybugs. These can be controlled by using insecticidal soap or a homemade solution of water and dish soap.
Another challenge is the potential for fungal diseases such as root rot or leaf spot. To prevent these diseases, ensure proper drainage and avoid overwatering. If signs of infection occur, remove the affected parts of the plant and treat with a suitable fungicide.
Harvesting Pineapples Grown from Seeds
Growing pineapples from seeds requires patience, as it can take up to two to three years for the plants to mature and produce fruit. However, once your pineapple plants reach maturity, the reward is a bountiful harvest of homegrown pineapples.
To determine if a pineapple is ready for harvest, look for a golden-yellow color and a sweet aroma. Gently tug on the fruit, and if it easily comes off the plant, it is ripe and ready to be enjoyed. Harvest the pineapples by cutting them at the base, leaving a small portion of the stem intact.
Conclusion: Enjoying Your Bountiful Pineapple Harvest
In conclusion, planting pineapple seeds can be a rewarding endeavor that allows you to grow your own pineapples from scratch. By understanding the process of germination, selecting the right seeds, and providing proper care, you can enjoy a bountiful harvest of delicious homegrown pineapples.
Remember to be patient and dedicated throughout the process, as growing pineapples from seeds can take time. With the right knowledge and commitment, you can experience the joy of nurturing a pineapple plant from its humble beginnings as a tiny seed to a fully grown fruit-bearing plant. So why not give it a try and embark on your pineapple-growing journey today?
CTA: Start your pineapple-growing journey today and enjoy the satisfaction of harvesting your own delicious pineapples! Plant pineapple seeds and experience the wonders of growing this tropical fruit right in your backyard.
Share This Story, Choose Your Platform!